Do you want to know about how to digitize a logo for embroidery? Then this article is for you. Here you can easily learn how to how to digitize embroidery designs yourself. Also, we will describe how you can get an embroidery digitizing software now.
How To Digitize Embroidery Designs
Glad you are here to learn about how to digitize a logo for embroidery. Today I will show you some tricks practically. So, you can digitize an embroidery design yourself with the software. Also, you will be able to modify and reshape your own designs. But first, you need to have embroidery digitizing software. Because without embroidery software, you will not be able to create digitizing. Even you will not be able to practice more digitizing tricks.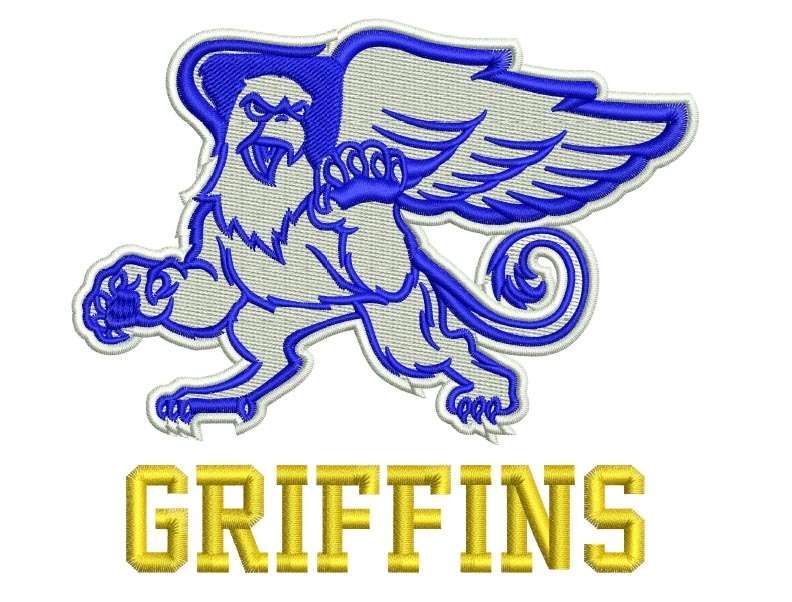 What Embroidery Digitizing Software Do You Need?
To learn about how to digitize embroidery designs, you can download embroidery software. Embroidery software is software that is used to digitize an image to an embroidery file. Like a JPG to DST or PES etc. So, get embroidery digitizing software first. All digitizing software is not free at all. To get embroidery software at the cheapest price, you can Contact Us now. Even there is a lot of software provider online for you.
So, here I will show you the steps of the Wilcom software. Wilcom is the most favorite and smooth embroidery software ever. Also, it's very comfortable to use. Let's get started with Wilcom software. Here I will explain you step by step very easily.
First, open the Wilcom embroidery digitizing software.
Take a new page.
Import the image you want to digitize.
Lock the image if you want.
Now select the Input tools according to the object shape.
Then start digitizing according to the instruction below.
After digitizing the image, recolor accordingly.
Now you can save the source file as an EMB format.
And after saving the source file, you can Save As to your machine format.
Finally, you can send that machine format file to your machine.
Now I will explain those steps more clearly. So, you can easily understand and start digitizing your own embroidery designs. Mainly the most complex step is the number 5 step.  Also, I will explain some other important steps as well.
How To Import An Image to Embroidery Software?
To import an image to an embroidery software, you need to go to the Import option instruction below.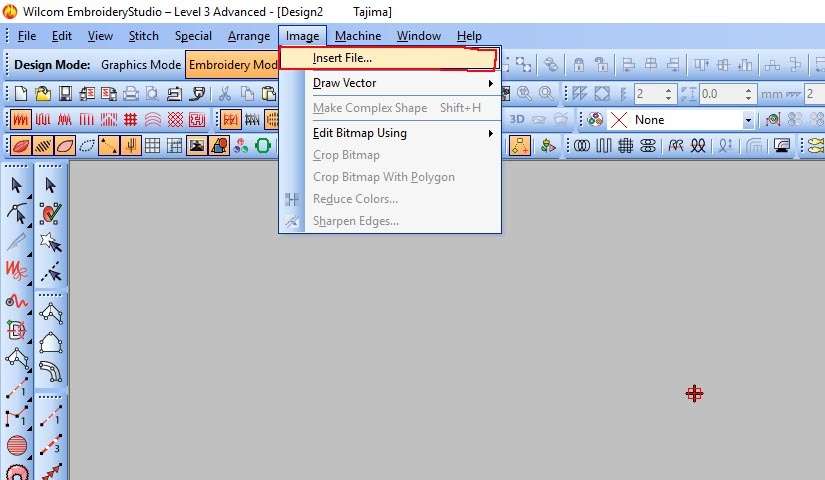 Go to Image tab for the above Menu list. Then click on the Insert File button. Now go to the desired location to select the image. It can be a JPG, PNG, BMP etc format.
How to Use Input A to Digitize An Image to Embroidery?
There is a lot of tools available in the Wilcom embroidery digitizing software. Today I will explain you some them here now. So, you can learn how to digitize a logo for embroidery. First, I will show you the usage of Input A. It's a tool that we use to create embroidery objects. It works in 2 sides together.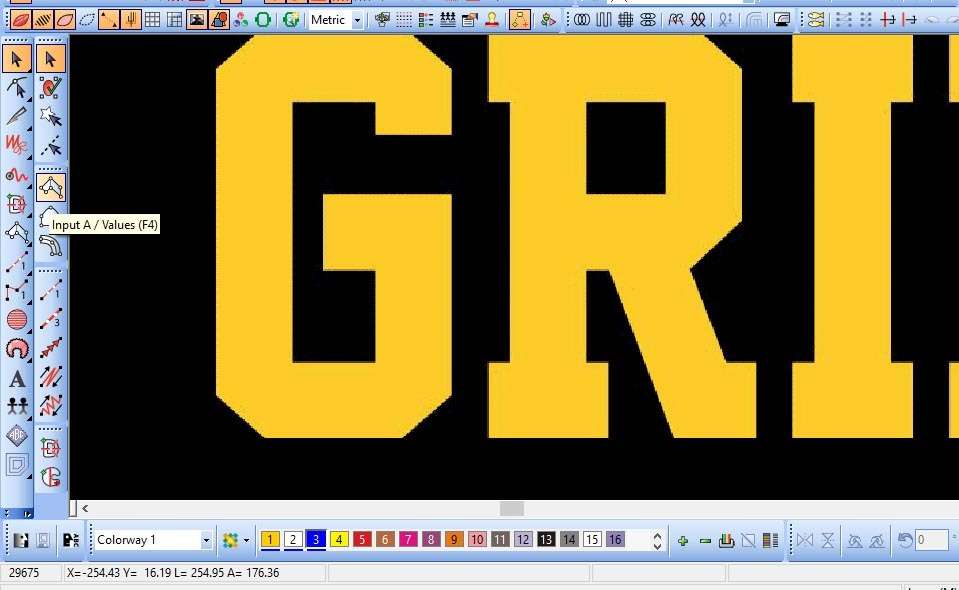 Select Input A tool first, Now start punching according to instructions below. Remember: Input A is a different tool than others in Wilcom software. Normally all other tools work like a single line. But for Input A, you need to pull a line in both side together. First, c click on the left side and then another click on the right side. This way you need to continue digitizing embroidery with Input A tool.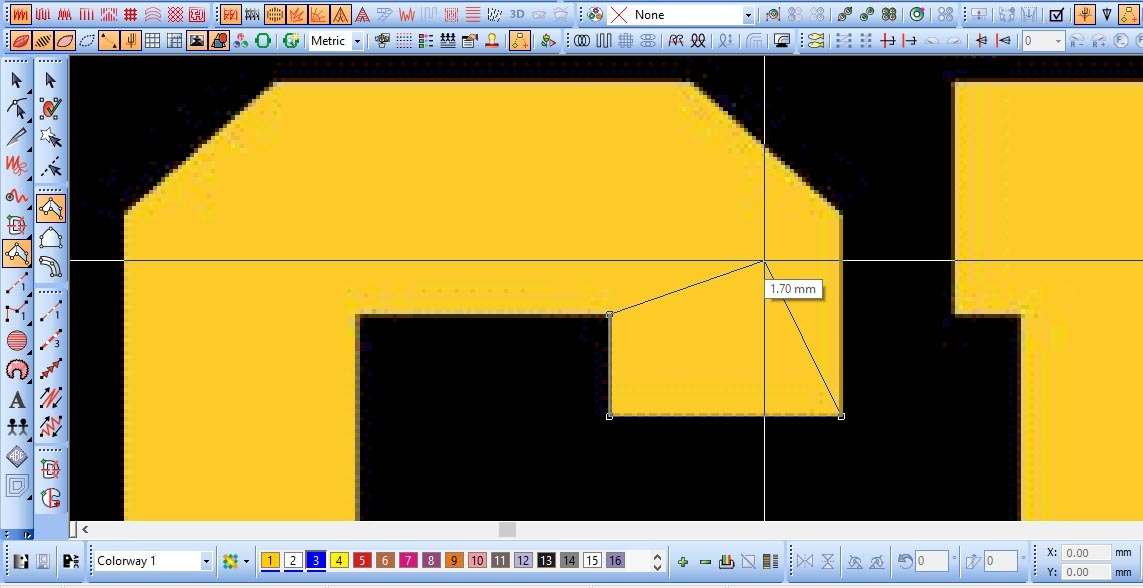 This way you can create an embroidery design with Input a tool. But for different shapes and the different object, you need to use other tools also. For other logos how to digitize a logo for embroidery, we will show you in another article. Let us know which type of embroidery digitizing tutorial you want. So, we can better understand what you need and can make more quality articles for you.