Order To Convert Image To Embroidery File Free
We provide high-quality embroidery digitizing services at the cheapest price. So, visit our Homepage now to order your digitizing. Digi Embroidery is highly recommended for the best quality in a quick turnaround. If you are looking for a free trial digitizing, is the first choice for you. We offer to convert image to embroidery file free for the first 1000 stitches. Also, we provide the quickest turnaround time for our service. To know more about us, visit our homepage right now.
Why Choose Digi Embroidery?
Digi Embroidery is the best embroidery digitizing provider online. The people who know about our beatable pricing packages will definitely choose us. Our service, beatable prices, quick turnaround, and client satisfaction rate will impress anyone. So, the people who visit our site will choose us for their digitizing. Also, our clients refer their friends to our service.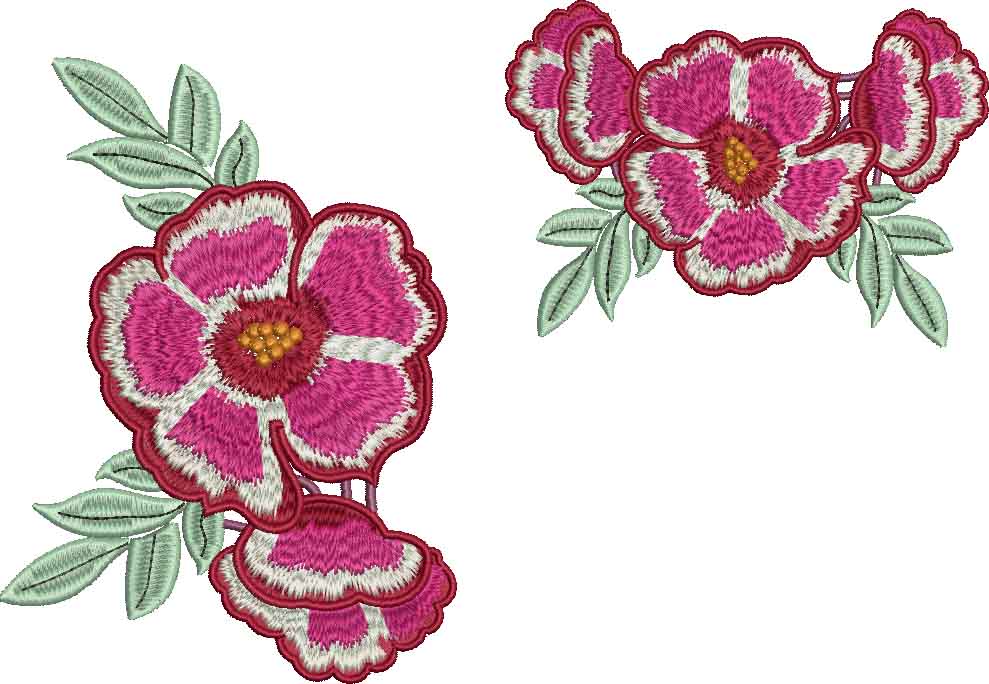 Convert image to embroidery file free
That's only because of the quality. We have 3 pricing packages. It starts at $1 only. To know more about our pricing, you can take a look at our homepage. Also, our turnaround time is very impressive. We take 1 to 12 hours for normal file digitizing. So, overall Digi Embroidery is a very good digitizing provider you can choose.
What Custom Embroidery Services Do We Provide?
We are an online-based embroidery digitizing company for worldwide clients. Our best offer is to convert image to embroidery file free trial of the first 1000 stitches. We provide all kinds of custom embroidery digitizing services. From logo to flat stitches and from flat to sequins and applique, we provide all kinds of digitized online. Here you can meet some related names of different digitizing services we provide.
Custom embroidery digitizing service
Machine embroidery digitizing service
Embroidery logo digitizing
3D hat, puffy and raised embroidery
Any flat stitches
Sequins
Twin sequins
Convert AI to DST
Reversible sequins
Applique designs
Convert JPG to EXP

Taping, cordings

Chenille embroidery digitizing

Convert image to embroidery file free

Convert JPG to VP3
Etc all kinds of digitizing embroidery services we provide professionally. So, Contact Us now for any kinds of custom digitizing. Also, you can freely ask us if you have any questions about these services.
What Is Embroidery Digitizing File?
A digital machine-readable file is produced during embroidery digitising. To embroider the design on fabric, a machine is used for that. Embroidery digitising is the process of creating a design file for an embroidery machine. Additionally, there are numerous formats and variations for digitising embroidery. We primarily offer the following digitising formats.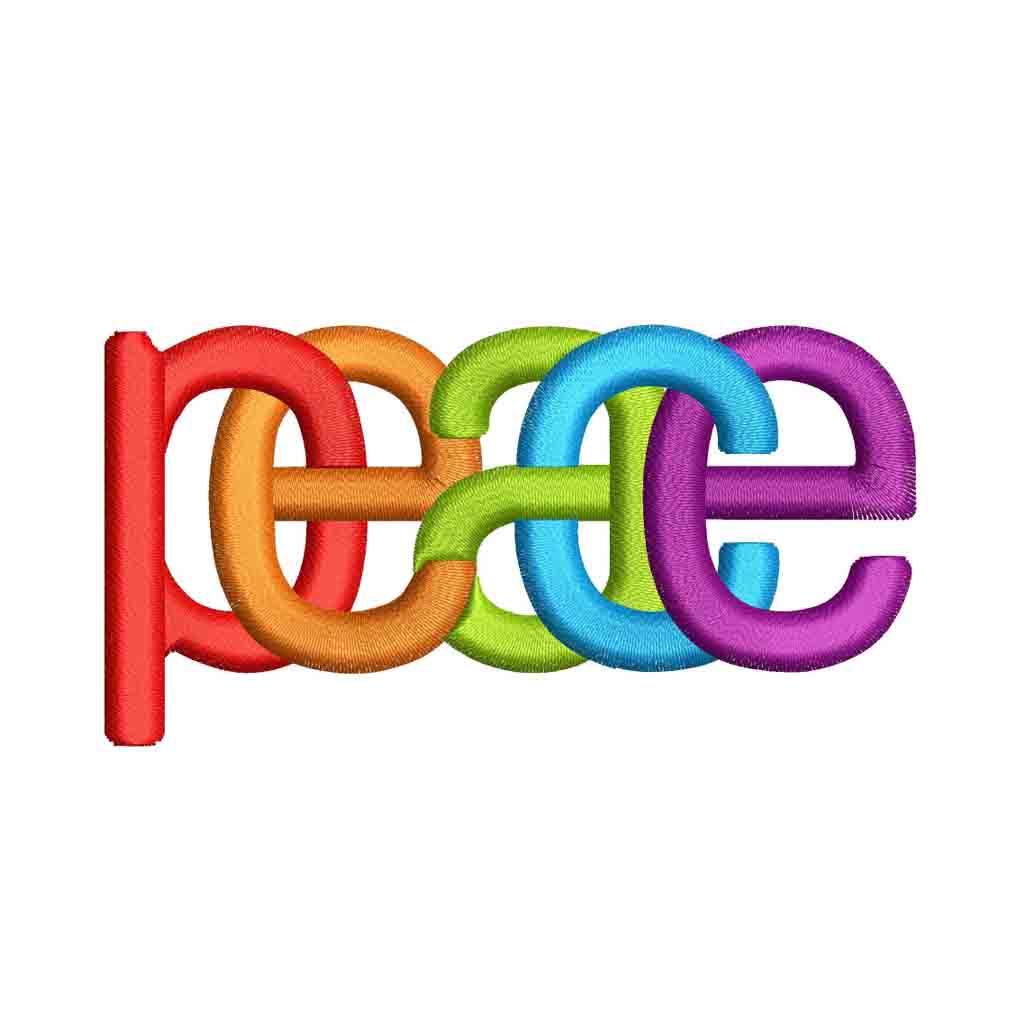 These are the common formats that we provide. There are also some more formats available. So, feel free to let us know about the formats you need. We will try to provide it for you. Also, here we will describe some formats and their origins.
It's also an embroidery digitizing format that is used on Brother embroidery machines. Brother is a brand who made embroidery machines. But also it supports some other embroidery formats as well. To convert image to embroidery file free, these formats you can use these. 
The DST is one of the major embroidery formats for the machine. Almost 70% of embroidery machines can recognize DST formats. Mainly it was made for Japanese embroidery machines. But now many embroidery machines can read DST format to embroider on fabric.
JEF is the embroidery digitizing format for the Janome machine. It's also a nice embroidery machine you can try. So, the JEF is the default format of this Janome machine.
DSB is the embroidery format used for the Barudan embroidery machine. We know that Barudan is the most powerful embroidery machine ever. It's famous for its quality and long-lasting life service. Besides DSB, can recognize also the Barudan machines .
It's also a format of Barudan machine. Mainly the U01 is used for the twin sequin. Normally for the normal design, we can use DSB format for that. But for twin sequins and some other special designs, we need to use this U01 format.
The TBF is the format used on the Tajima embroidery machine. And it's also mainly used for the twin sequin designs on the Tajima machine. Like other machines, Tajima also needs a different format for twin sequins.
EMB
EMB is the default design format of the Wilcom embroidery software. It's a source file format of the Wilcom embroidery digitizing software. And you can modify it always as a source file. So, if you have this software, you can access this file easily.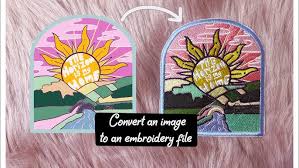 What Embroidery Digitizing Software Do We Use?
There is huge embroidery digitizing software available in the market. You can try them for your digitizing. Mainly the most used software is Wilcom. Dahao, Tajima DGML, etc. let me give you a short brief about some of them.
1.Wilcom
Wilcom is the most popular embroidery digitizing software.  Mainly people like Wilcom for it's nice-looking tools and smooth digitizing.  It has many versions on the market. Embroidery Studio e1, e2, e3 and e4 etc. So, you can try Wilcom now. To get a free trial, you can Contact Us. Also, you can buy it at the cheapest price. But be careful, do not download it from untrusted sites.
2.Dahao
Also, Dahao is famous nowadays for sequin digitizing. It's a new digitizing software than others. It's can digitize a sequin design in just 10 minutes. While other software takes hours. So, the companies who have huge sequins orders can try Dahao. It's also the cheapest software I think. Also, sometimes you can get a free Dahao with Chinese machines.
3.Tajima DGML
Tajima DGML is also an embroidery software. Mainly it used to digitize files for Tajima machines. Also, you can use this for other machines as well. But it's a bit complex for some digitizing. So, if you are looking for the best embroidery digitizing software. Then try Wilcom now.
How to Convert Vectors To Embroidery File?
Any embroidery software can be used to convert a JPG file to an embroidery file. However, you can test out the software I recommended first. since they are the most comfortable and user-friendly. You can also try some other software that is compatible with your computer. You can also order us right now to convert a JPG to an embroidery file. For you, we offer the best embroidery digitising available. We have been digitising embroidery for more than 8 years.
We also provide as many free revisions as you like. We can also train you in embroidery digitising if that's what you'd like to learn. You will receive instruction from our professionals in both basic and advanced digitising. You can reach us through our contact page for all of your needs.
. As soon as you send a mail, we will respond ASAP.
If you are looking for convert image to embroidery file free, Digi Embroidery can provide you free 1000 stitch trial. The clients who want to try our digitizing quality can order for free trial.
How An Image to Embroidery Conversion Works?
Firstly, you will need embroidery software in order to convert an image to an embroidery file without charge. However, a new person needs more than just embroidery digitising software. Design digitization for machine embroidery is a skill you must acquire. Should you require any digitising software or training, please get in touch with us.
Thus, allow me to quickly walk you through the process of converting a JPG to DST. In addition, I'll walk you through a few simple and fast methods for auto-digitization. Now let's go to work. The Wilcom software should first open in a new tab.
After opening a new page, insert your JPG image on the page. Then go to "Auto Trace" program. And then click on the "Reduce Color" button. As you can see in the pictures above. So, after clicking on reduce colors you need to reduce the unnecessary colors of the image that you want to omit.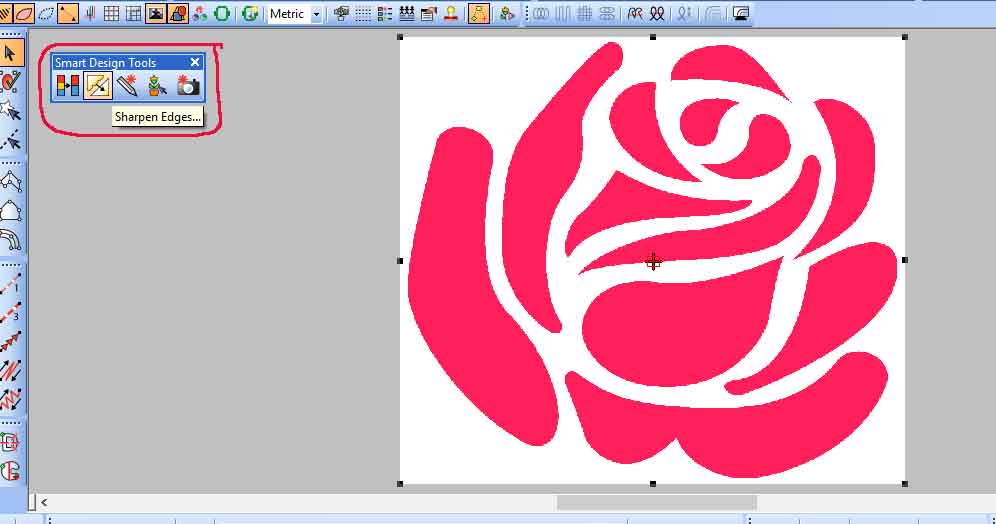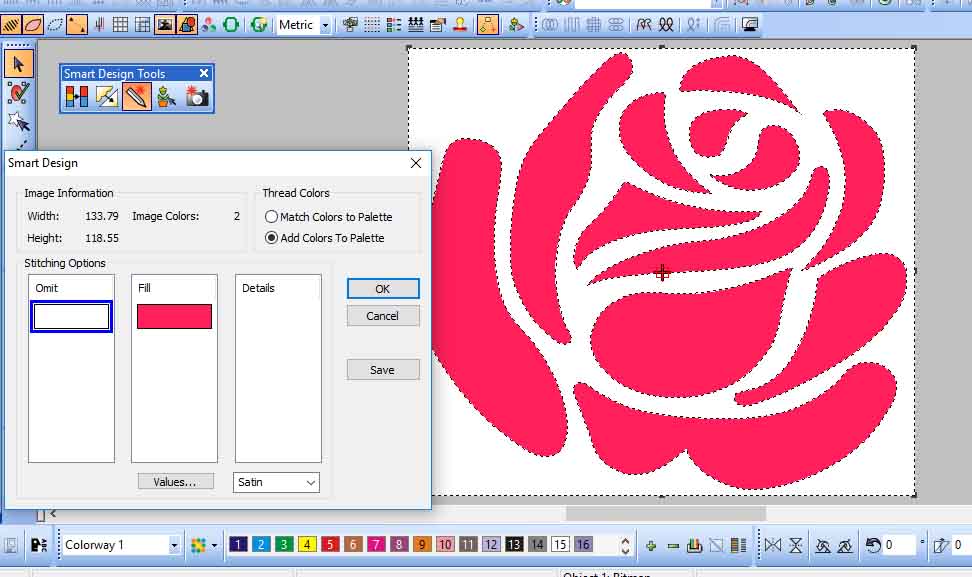 Finally, after reducing colors, you need to click on the "Smart Design" button. Once you click on "Smart Design", just wait for the stitch tracing. After all, in less than a minute, you can digitize your logo automatically on Wilcom software.
So, your file is ready to send to the machine. But you need to know some tricks before auto-tracing any designs. Only you can digitize normal and fewer color logos with this tool. But lettering, complex logos, and other files you can't do with this tool. You can do it but, it will not be good quality at all.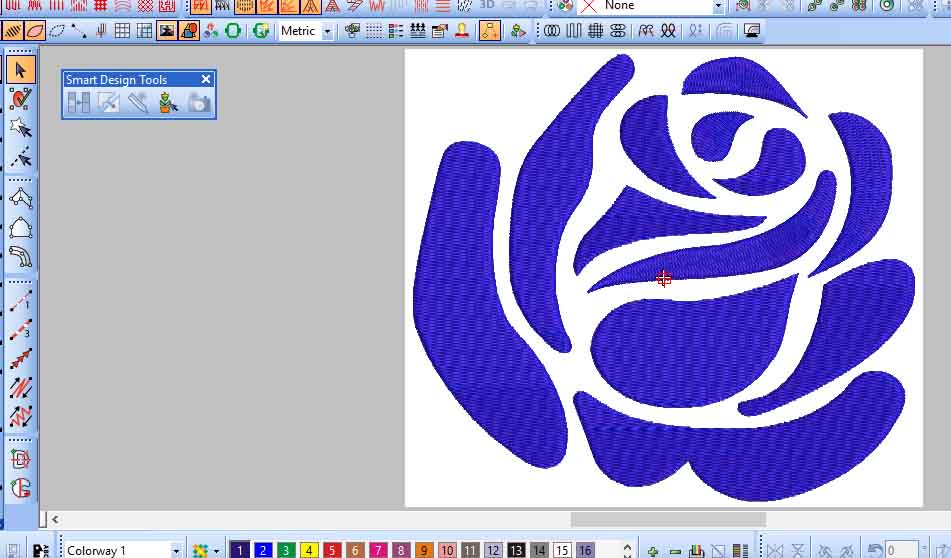 To get the better quality digitized logo or embroidery files, Contact Us now. We digitize embroidery designs manually and fully by hand. Because it's easy to customize the stitches and the quality. So, for the best quality digitizing, you can visit our homepage right now.
Our Embroidery Digitizing Service Reviews
Digi Embroidery provides highly recommended embroidery digitizing services. Our digitizing service is highly recommended to our clients. As a result, we have got 5-star ratings from our 98% of clients. Here you can check our reviews from the clients. We are very happy with our client's satisfaction. Because, when a client satisfies an your service and support. That's really glad to hear when someone like that and you are giving your best to them besides business.
Embroidery digitizing is really a handcrafted work that we digitize in the software very carefully. Because it is very difficult to make good quality sometimes. So, a digitizer is always tries to digitize a file with full mind's attention.
Thanks for reading this article about how to convert image to embroidery file free now. Hope you have learned many things about embroidery digitizing from this article. Feel free to let us know any suggestions and information that you need about digitizing or embroidery. Stay connected with us with our Embroidery Digitizing Facebook Page.