Welcome to Digi Embroidery. We are the best cheapest embroidery digitizing website online. We provide our service with a team of highly skilled and professional digitizers. Also, we provide cheap embroidery digitizing services USA. Not the only USA but we provide the best digitizing service worldwide. Mainly the major amount of clients of us is from the USA.
What is Cheap Embroidery Digitizing Services USA?
We are an online based custom embroidery digitizing company. We provide the best quality digitizing at the cheapest price. Digi Embroidery is the first choice of the clients. It's because of our guaranteed quality, quick turnaround and beatable price. To know more details about cheap embroidery digitizing services USA, you can visit our Homepage.
So, you can check our digitizing quality by making an order. We offer 50% off for the first order. And our team is fully trusted about our digitizing quality. We have 5-star ratings from our 98% of clients.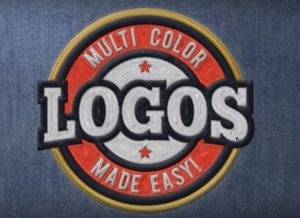 Which Custom Embroidery Digitizing Services We Provide?
Digi Embroidery is a leading embroidery digitizing provider. We provide almost all kinds of custom embroidery digitizing services. From flat to 3D puff, and from applique to sequins all kinds of digitizing we provide professionally. We have over 8 years of practical experience in digitizing. You can trustfully handover your projects to us. We will digitize them nicely for your embroidery needs. Here is a list of some custom embroidery digitizing we provide.
All flat embroidery digitizing.
3D puff and raised embroidery designs.
Hat embroidery logos.
Applique, twisted applique, and 3D applique.
Logo, Patch, Badge, and Sticker.
Sequin, twin sequin and magic sequin.
Taping, beading, and cording.
Chenille, moss and chain stitch.
Any custom embroidery digitizing.
Convert JPG to DST.
cheap embroidery digitizing services USA.
Convert JPG to PES or other embroidery files etc.
Do We Provide Free Revision in Our Embroidery Digitizing Orders?

Yes, we provide unlimited free revisions with all of our digitizing. Only nearest size adjusting, object modifying and spacing changing will be count as a revision. But theme changing, wording changing or any major changing will not be count as a revision. Needs to pay for any major changes that a client wants for their files.
Sometimes embroidery designs needs modification due to thickness changes in the machine problems. So, we need to adjust the design according to the machine capacity. That's why we have a best unlimited revision offers for our clients.
How to Use Our Embroidery File Format Converter?
Changing a file to other available file formats is also in our free revision. Our client can ask us for the free converting of his/her file to another new format. No need to pay us for this file converting. But we only can provide the formats that available in our software. Read About Us to get the list of the formats that we can provide. And if a new client or even regular client is asking for a converting, if we didn't do the files before, then need to pay again like a new file. So, we can re-digitize the file and can give them their desired formats. Embroidery formats that mainly we provide.
EMB
DST
PES
JEF
EXP
VP3
DSB
U01
TBF
CND
DSZ
KSM
TAP
T01
T05
T03
T04
T09
SEW
HUS
PEC
PCS
CSD
YNG
Thanks for reading this article. Mainly we have written this article for our USA based clients. Who searching for cheap embroidery digitizing services USA on the Internet. Also, other worldwide clients can freely contact us for their digitizing. Because we work with the worldwide embroidery digitizing clients online. To know about transferring embroidery pattern take a look here. Stay connected with us at our Social pages from the top of the page. Hit a like on our Facebook page.
[kkstarratings]