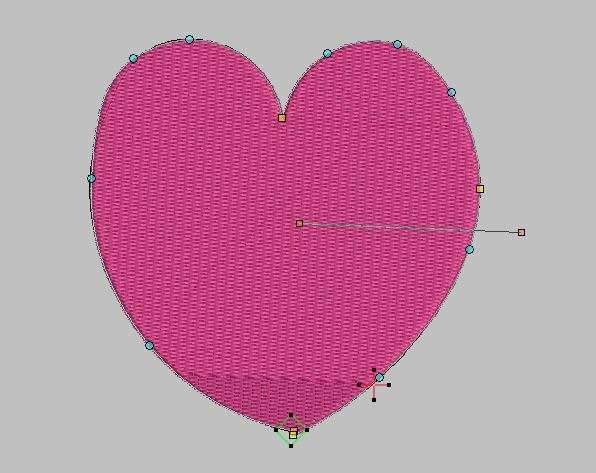 There are nine stitches types in wilcom embroidery stitches. All embroidery object in embroidery studio holds defining settings or properties. But size and potion are common to all objects. Embroidery Stitches type is the most important property of all. To generate stitch types, the software gives us object outlines. When we used to reshape tool stitches are regenerated according to current settings Looking for best quality digitizing service feel free to contact us
History of stitch types in Wilcom embroidery

Embroidery Stitch types are divided into two classes in broadly:
(1) Outlines
(2) Fills
Different embroidery stitches types are suit in different shapes. Some types of stitch are compatible with both outlines and filled. Others are devoted to some purposes. Stitch types can be selected simultaneously with a digitizing system. Embroidery studio gives us tools for making outline stitching of dissimilar depth and style. Embroidery studio gives us tools for making outline stitching of dissimilar depth and style. They are typically used to add margin and take out runs. There are tools for making simple run stitching, as well as a wide diversity of decorative outlines Outline stitch types, can be interchanged.
Satin Stitch is an important stitch in embroidery digitizing which is widely used for embroidery technique worked in close, parallel rows. Basically, this stitch used to fill in part of a design. The word satin stitch has been taking from its similarity to the shiny appearance of Satin cloth. It (Satin stitch) is worked by carrying the thread across the space to be filled and returning under the material next to the stitch just made. The operation is recurrent until the area is filled in. The stitches may be worked in any administration and they may differ in size, for example, when feeling mass leaf form. The efficiency in creating a satin stitch is to create the stitches lie remain evenly and closely together and to retain a neat edge to the shape being filled. The other name satin stitch is damask stitches.
Tatami Stitch
Tatami stitch is basically used for filling large shapes which is consist of rows and run stitches. Stitch offsets in each row are used to sort out horizontal split lines.

Tatami stitch thickness is destined by the distance between each row of stitches. Sometimes row spacing is onward to create more open stitching for backgrounds and exceptional effects. When we rising stitch spacing, the Auto underlay should be turned off. If too open, we may find the travel runs and overlapping portion loot. In order to digitize purpose, you must have to clear idea about embroidery stitches.
How to Decorate Embroidery Stitch?

Embroidery studio gives us many techniques for decorative the basic stitch types filled up in this section. Some are treated stitch as if it is their own rights both outline and fill. And in all cases, the digitizing systems are similar. Run stitch basically used to digitize lines of simple run stitching. Triple Runs used for emphasis. This stitch type is usually used for thicker borders and outlines. While simple run stitching is usually used to add borders and takeout runs, there are stitch types for making figurative outlines. So we have to know about the embroidery stitches.
Tips for using Runs

• Both Traditional Digitizing and Graphics Digitizing toolbars hold tools for digitizing outlines.
• Embroidery Studio gives us tools for automatically generating outlines.
• Use Forsake and Repeat to amplify outlines while specifying the direction of the stitching.
• Exchange outline types at any time, including vector outlines. There have no stitch properties for vector objects. Satin outline width controlled by the object properties or using the reshape tool.

To adjust the stitched outline we have to follow the following step:
Right-click on the icon to enter the object properties.

Change stitch type

Adjust normal stitch length

Turn on of variable run length

Set a fixed stitches length also adjust the length filed

Possibly, automatically shorten stitches to follow tight curves with the Variable Run Length option.
The embroidery studio also helps us to convert vector objects directly to embroidery objects. Even, whole vector designs can be exchanged for embroidery. This is why we need to understand everything about embroidery stitches.