Embroidery, with its enduring charm, allows you to express yourself through a timeless craft. Whether you're a novice or an experienced embroiderer, our guide provides essential insights and techniques to unleash your creativity and create beautiful, personalized pieces of art. Join us on this delightful journey into the world of embroidery and discover the joy of self-expression through the stitches of the past and present.
One of the fundamental ideas in designing charming and simple embroidery designs is to embrace simplicity. These designs are distinguished by their simple yet endearing looks. It is critical to remember that simple does not imply uninspiring. In reality, it frequently results in designs that are not only appealing but also easier to construct, making them suitable for a wide range of applications.
Selecting Your Cute Canvas
The first step in every needlework job is to choose a canvas. Your canvas is essentially the surface on which you'll be stitching your design. The canvas you pick will determine the size and scope of your embroidery project. Here are some popular choices:
Clothing Items
Consider putting a personal touch to clothing items such as t-shirts, trousers, coats, and even caps. These can be used as wearable works of art.
Household Items
Embellish your home environment with embroidered pillows, tea towels, table runners, and drapes. These products can give a sense of luxury to your home design
Accessories
Dress up your look with embroidered accessories like scarves, handbags, and canvas totes. These items become one-of-a-kind discussion starters.
Choosing Your Materials for
Cute Embroidery Designs
You'll need several key supplies to bring your cute embroidery designs to life, and it's crucial to understand how each component adds to your project:-
Embroidery Hoop
An embroidery hoop is a circular frame used to stretch and hold the fabric taut, making it easier to sew. It comes in a variety of sizes, so choose one that fits the proportions of your project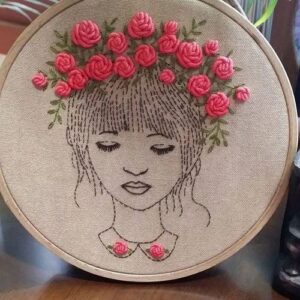 Cloth
Choosing the correct cloth for your project is critical to its success. Cotton and linen fabrics are great for novices since they are simple to work with and have a smooth surface for stitching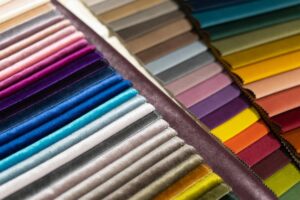 Embroidery Thread
Embroidery thread, which comes in a wide range of colors, is the lifeblood of your design. It's composed of six strands that can be split to generate thread thicknesses. Make sure your color choices complement your overall design.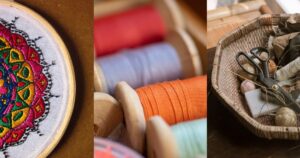 Needles
Embroidery needles feature a bigger eye to accommodate embroidery floss. They come in a variety of sizes, so pick one that matches your fabric. The proper needle guarantees smooth and precise stitching.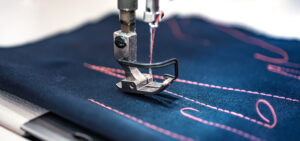 Easy Embroidery Techniques
To create cute and simple embroidered designs, you must first master some basic embroidery stitches. Here are a few simple but effective examples: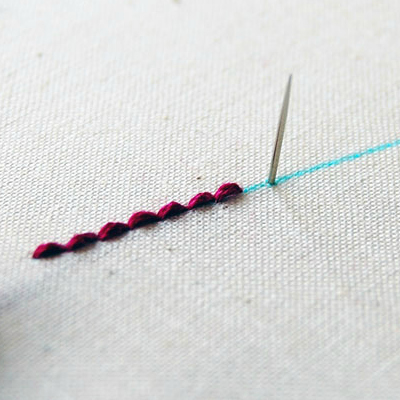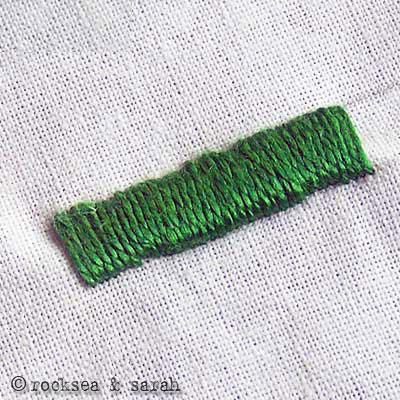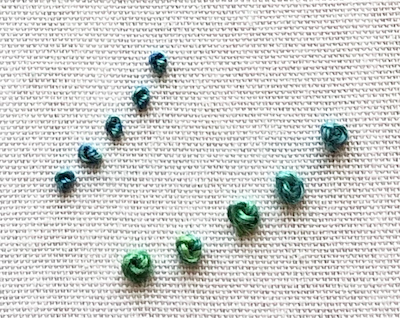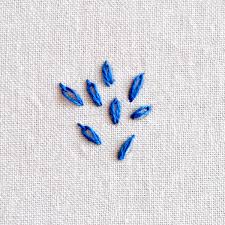 Backstitch
Use the backstitch to create neat lines and outlines in your design. It's done by stitching backward one step, then forward one step, and then repeating the process. This is perfect for developing your design's distinguishing qualities.
Satin stitch
Use this stitch to fill in forms or create a smooth, satin-like appearance. Simply sew parallel lines close together to cover the area and giving it a vivid and finished appearance 
French Knots
French knots give texture and little accents to your design. They're made by looping thread around a needle and tugging it through fabric. Use them to give your work depth and interest.
 Lazy Daisy Stitch
This stitch is ideal for making little flower petals or leaves. It entails making a loop and attaching it with a single stitch, giving your patterns a whimsical an
Now, let's delve deeper into some cute and simple design concepts to inspire your imagination:
Floral Delight- Make cute flowers and leaves to accent your favorite outfit or home decor. Colors can be mixed and matched to create different moods and styles.
Whimsical Animals– Embroider adorable animals such as rabbits, kittens, or pandas. These designs are ideal for children's apparel, baby blankets, and bringing a whimsical twist to ordinary objects.
Sweet quotations– Use simple, meaningful quotations or remarks to add a touch of inspiration or comedy to your endeavors. Embroider your crafts with messages that are meaningful to you or the recipient
Geometric forms– For a modern and minimalist style, experiment with geometric patterns and forms. Make eye-catching designs with triangles, circles, or hexagons to give your stitching a modern edge.
Holiday Cheer-Use embroidered ornaments, pumpkins, snowflakes, and hearts to decorate for holidays and special occasions. These designs bring a festive vibe to your surroundings and are memorable gifts.
Embroidery is a timeless and highly fulfilling art form that allows you to express your ideas in a fun way. Cute and simple embroidery designs are a great place to start for novices and a fun endeavor for seasoned embroiderers. You are well-prepared to go on a rewarding trip into the world of hand-stitched art now that you understand the fundamental stitches, materials, and design concepts.
So grab your hoop, thread your needle, and let your creativity run wild with attractive and easy designs. You'll be astounded at the beauty you can create and the unique touch you can bring to your world with each stitch. Have fun sewing!