Every one of us has bought pin badges once in our life. Whether it is souvenirs or decorative pins, you can find them in any gift or superstore. Enamel pins badges are classic yet trendy products to accessorize your items. They are now the top choice of people who want to add a touch of personalization. The metal badges are customizable, and you can craft any design on them. They are commonly used by brands for logos to place on uniforms. The main reasons for the popularity of these badges are that they are durable, high-quality, and, most importantly, affordable.
We won't say that making these badges is an easy job, but experimenting with new things is always fun. Once you learn the art of creating these fashion accessories, you can even run a profitable business. So let's not wait anymore and learn the step-by-step process of making enamel pin badges.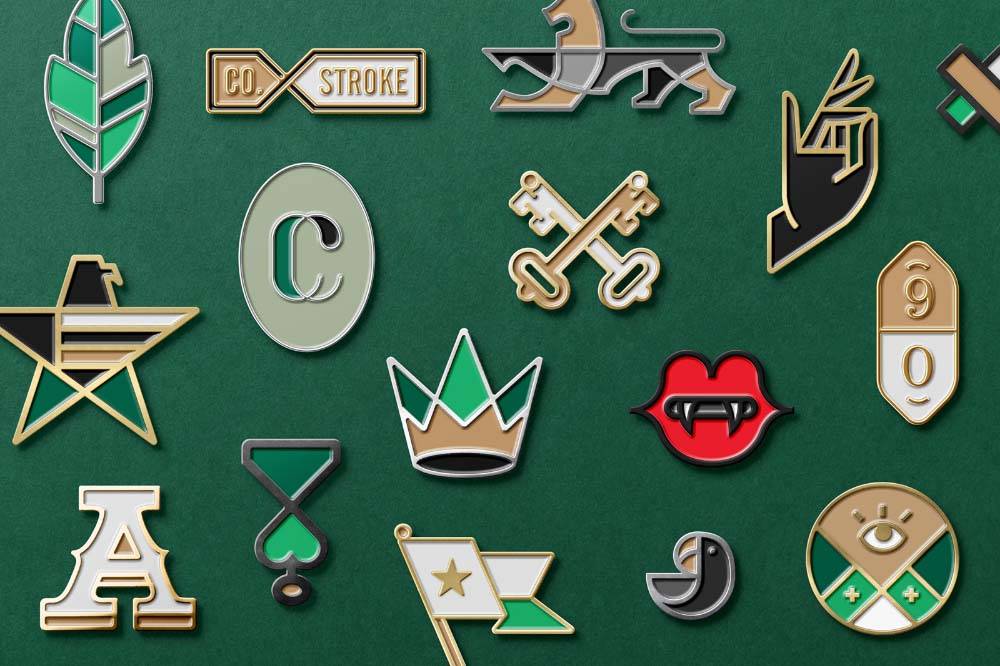 Unveiling TheStep-By-Step Process Of Creating Custom Enamel Pin Badges Like An Expert
Create AnAttention-Grabbing Design
The first step before starting the making process is to think of a design. In order to get the best results, there are a few limitations that you should keep in mind before deciding on the artwork. The design should not have complex elements; it should be simple with bold lines. Another important thing to keep in mind if you are designing enamel pin badges for the first time is that you should avoid things such as shadowing or gradient that can make the process difficult for you. To achieve the perfect designs, you can use different ways such as:
Hand Draw The Artwork And Change It Into A Digital File: The first method that you can use if you lack an understanding of online tools is to show your artistic sketching skills. Just take a piece of white paper and draw any design you want. Once you are done, you can scan it and change it into a PDF file. Although it is not an ideal approach to craft designs, you can also hire service providers that can change your art into a production-ready design.
Use Digital Software ToMake Eye-Catching Designs: If you have the skill of running any graphic software, it can be really helpful for you. All you have to do is create the design using the tools and export the file into PDF format. After preparing a digital file, you can translate it into an enamel pin mock-up.
Make Metallic Mould And Add Outlines
The second step is to get a metal mold with the design on it. To make things easier, we recommend using a machine to do the work for you. You only have to upload the design file on the machine, and it will cut out the desired shape and engrave the artwork for you. For a clean look, cut the excess material around the design. You can harden the mold by doing the heat-treating process. In this process, we provide repeated cooling and heating to the material until it is super strong and durable.
Stamping Of Design AndAdding Pin Backing
Once you get the hardened mold, now you will stamp the design on it. You need to use a stamping machine to do this step. A good amount of pressure is put on the mold that presses the design on it. On the other hand, a separate machine punches a pin shape. It is mainly made of zinc, alloy, or iron. This makes the process of adding pin backing easier. Apart from stamping, you can also go for embroidery. There are a lot of pre-made embroidery badges that you can find online.
Add AnOuter Layer To The Enamel Pins
This step is a bit complex, and you need to be cautious while doing it. Take your pin base and do the process of electroplating. If you are not aware, then it is a process in which you run an electric current through a solution. The solution has anodes and cathodes that help in plating the pin base. You have to dip your pins in it to add an outer layer of metal like silver or gold. It doesn't matter if you are making hard or soft enamel badges; you can't skip this crucial step.
Select TheRight ColorsFor The Badge
Now it is time for the fun part of the process, the color selection. To give a vibrant look that can bring attention to your badge, you have to choose solid and bright colors. Make sure that the colors go well with the metal outlines. Try experimenting with contrasting colors that can look good with your metal plating choice. It is also important to remember that color gradient or shadowing is not achievable and can make your badge messy.
Enamel TheBadges With Color
Enamelling allows for solid colors separated by metal outlines. In the color-filling process, you can decide the type of enamel that you want. It can be hard or soft enamel pins. You can choose the color that you want according to the design and fill it in the metal mold. There are various color options and custom colors that you can fill in. If you want custom badges with soft enamel pins, then you only add a thin, soft layer of paint, giving it a recessed look. On the other hand, for hard enamel pins, you have to fill the color to the top of the metal edges.
Conclusion
Enamel pin badges are one of the trendiest items in the fashion industry. They have the ability to make any item stand out and make a solid and fashionable statement. You can use them on almost anything from clothing and bags to other different accessories. These badges can add style and appeal to any item.
Choosing or designing the enamel pins depends on personal choice. But certain types of badges can complement your custom designs very well. The process of crafting an enamel pin badge involves several steps discussed in this blog. It includes thinking of a design, creating a metal mold, giving outlines, stamping the design, and filling it with color.