Embroidery, a timeless and captivating art form, lets you weave intricate, personalized designs into fabrics and textiles. Knowing how to convert an image into a PES file is crucial, whether you're thinking of using your logo on a uniform, making personalised gifts, or adding sophistication to your home decor. "Pre-Programmed Embroidery Stitch," or PES for short, is the file format designed specifically for embroidery machines. We'll set out on a journey to transform your digital image into a distinctive PES file for a one-of-a-kind embroidery masterpiece in this comprehensive guide.
Let's define a PES file before we get into the conversion process. "Pre-Programmed Embroidery Stitch," or PES for short, is a file format made especially for embroidery machines. The type of stitches, where to put them, and how to colour them are all described in this format so that you can create the desired design. You'll need specialised software and a solid understanding of the design you wish to create in order to convert an image into a PES file.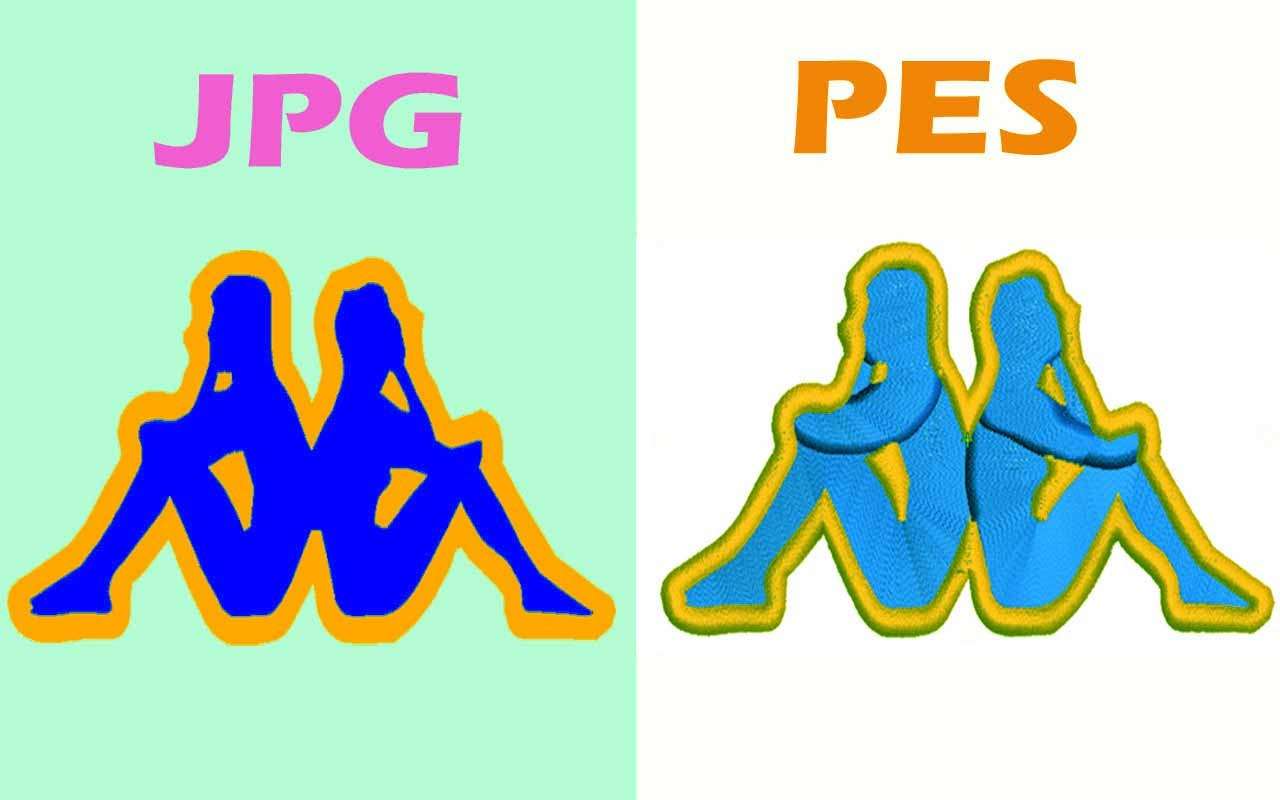 Nurturing Your Embroidery Vision
Step:1
The Image Selection
On your embroidery canvas, the first step is to choose the image you want to change. An embroidered design with crisp details and a high resolution image is essential to its success. Boldness and simplicity in design often blend well with the needlework medium.
Step:2
Image Enhancement
Every artist begins with a crude drawing. Before converting your digital image to a PES file, think about doing some image editing so that it can truly shine as a masterpiece of embroidery. You can crop, resize, and adjust colours with software such as Adobe Photoshop or GIMP to make your embroidery vision come to life. 
Step:3
Choosing the Embroidery Software
You need the appropriate set of brushes, embroidery software, to make your embroidery vision a reality. There are lots of options available, both paid and free.  Embird, Wilcom provide strong tools that fit a range of needs and price points.
Step:4
The Image's Grand Entrance
Once you import your edited image, your selected embroidery programme turns into your workspace. Recall that embroidery machines convert colours into thread, Here, you can express your creativity  with different stitch types, densities. This is the time when you  give your design life.
Step:5
The Art of Digitization
The first step in transforming an idea into a real, tangibly beautiful artwork is digitising your image. You create the embroidery machine's instructions in this step. You must pay attention to the placement, type (satin or fill), and selected thread colours of each stitch. Since digitization is an art, it may be the most difficult step in this process. Thankfully, a lot of embroidery software packages come with integrated digitising tools to help you.
Step:6
Preserving Your Art – Saving as PES
Now that your design has been digitally transformed, it's the time to save it in PES format.And also make sure the PES version that you choose is compatible with the capabilities of your embroidery machine. PES, PEC, DST, and other common PES file formats are available.
Step:7
The Proof of Your Art
Make sure you have a test piece done before you take on your final embroidery project.You create the embroidery machine's instructions in this step .Thankfully, a lot of embroidery software packages come with integrated digitising tools to help you.And also This practise run on a piece of scrap fabric guarantees that your digital design looks great when embroidered on the machine.
Step:8
Weaving Your Artistry
The big finish! Open your embroidery machine, load the PES file, thread the chosen colours , and start stitching. When vision comes to life through your embroidery machine, remain alert. Be ready to make any   adjustments to make sure your masterpiece is nothing less than flawless.
Expert Tips and Considerations:
Practise Makes Perfect: Although digitising for embroidery may seem difficult at first,so you can become an expert in the field with time.
Machine upkeep:
By performing routine maintenance, you can be sure that your embroidery machine will always produce excellent results.
Design Suitability: Not every image is appropriate for needlework. Images  are extremely detailed  not work well in this format. Often, simplicity opens the door to more striking results.
Thread and Fabric Selection: Choose your thread and fabric carefully. To get the best results, and different materials might call for different stabilisers and thread types.
The process of turning an image into a PES file is a thrilling and imaginative one. With the correct resources and a little practise, your digital designs can become beautifully embroidered objects. This guide provides a route to start your own embroidery journey, whether you're enhancing your home decor, personalising gifts, or embroidering clothes. Now let's get everything ready, light the creative spark, and watch as your embroidery machine transforms your ideas into reality on a textile canvas.
Our Embroidery Digitizing Service Reviews
Digi Embroidery provides highly recommended embroidery digitizing services. Our digitizing service is highly recommended to our clients. As a result, we have got 5-star ratings from our 98% of clients. Here you can check our reviews from the clients. We are very happy with our client's satisfaction. Because, when a client satisfies an your service and support. That's really glad to hear when someone like that and you are giving your best to them besides business.
Embroidery digitizing is really a handcrafted work that we digitize in the software very carefully. Because it is very difficult to make good quality sometimes. So, a digitizer is always tries to digitize a file with full mind's attention.
Thanks for reading this article about how to convert image to embroidery file free now. Hope you have learned many things about embroidery digitizing from this article. Feel free to let us know any suggestions and information that you need about digitizing or embroidery. Stay connected with us with our Embroidery Digitizing Facebook Page.