Every parent wants the best for their child when it comes to clothing. What better method to make sure that babies have the most attractive and endearing clothing than with custom machine embroidery designs? We at DigiEmbroidery are aware of the high standards that parents have for their children's apparel, and we strive to meet those standards by providing high-quality and adorable machine embroidery designs for babies.
What Clients Can Expect of Us
Top-notch Embroidery designs
Variety and Creativity
Customisation and Personalisation
High-Quality Machine Embroidery
What We Provide
Vast Design Collection

Affordability

Quick Turnaround

Excellent Customer Support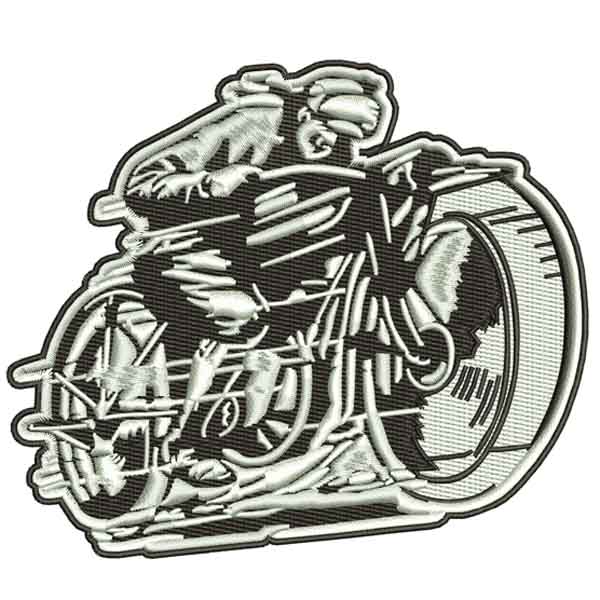 Top-Notch Designs
When it comes to infants, quality is everything. Parents need embroidery patterns that are both aesthetically pleasing and long-lasting. Each design is made to the finest standards by our team of talented designers using cutting-edge equipment, guaranteeing durability even after several washings.
Creativity & Customisation
We provide a broad selection of imaginative patterns that are appropriate for both newborn boys and girls to give parents the alternatives they desire. Our variety appeals to a range of interests and inclinations, from adorable floral patterns to amusing animal designs.
Every baby is special, and their embroidery designs should be too. Our customers appreciate the ability to customize embroidery designs to suit their preferences. Whether it's their baby's name, birthdate, or a special message, we offer customization options that add a personal touch to your baby's belongings.
What We Provide
Explore Our Vast Design Collection for Affordable, Quick Turnarounds!
Vast Embroidery Designs Collection
We sizable selection of baby-focused machine embroidery patterns. You may choose a pattern for every occasion, from small baby booties to cute animal themes. Discover the perfect baby embroidery pattern for every occasion.
Affordability
High quality shouldn't be prohibitively expensive. We provide affordable costs without sacrificing the calibre of our designs. For any budget, there are affordable solutions accessible.
Quick Turnaround
We are aware that busy parents sometimes have limited time. Your chosen or custom-made designs will be delivered quickly thanks to our rapid turnaround time, allowing your child to start wearing their new clothes sooner.
Excellent Customer Support
If you have any questions or problems, our committed customer support team is available to help. Your pleasure is important to us, and we promise to respond to your requirements as soon as possible.
We at DigiEmbroidery ,
Are proud to be your go-to supplier for excellent machine embroidery patterns for infants. We are here to make that experience even more memorable since we know how much love and delight dressing up your child brings. We are committed to providing excellence, whether you are perusing our large variety of patterns or designing a one-of-a-kind masterpiece.

With our beautiful embroidery patterns, you may elevate your baby's clothing. So, Explore our Design Shop on our website and discover the joy of clothing your child adorable, one-of-a garments that perfectly capture their individuality and your affection.
We are here to give your child the very finest care because they deserve nothing less.